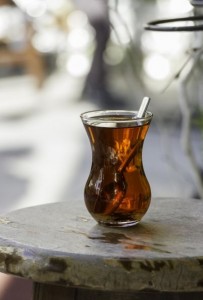 August is right around the corner, but don't let that stop you from enjoying all that summer has to offer.
1. Unexpected Smiles- Add fresh flowers or a new plant to your bathroom, a natural touch in an unexpected place will brighten your day.
2. Farmer's Market- Start a weekly ritual of attending the farmer's market in your neighborhood. Get your fix of berries, peaches, apples, and other goodies just footsteps from your home!
3. Power of the Sun- Brew a pot of sun tea by placing tea bags in a glass jar with water. Allow the jar to steep in the sun. Once the tea has reached the color you desire, pour over ice and enjoy!
Back to List of Posts