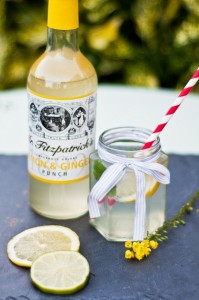 Don't get stuck strictly hosting your party, enjoy it too! Use these tips to ensure you and your guests have the best summer blowout:
1. Skip the Bartender! Make cocktails ahead of time and store them in ready to drink mason jars.
2. Slice and Dice! To serve ice cream simply turn the ice cream on its side and slice like a loaf of bread. Peel away the carton from the edges. Now you can serve perfect proportion ice cream without all the hard work of using a scoop.
3. Balloon Fight! Fill water balloons with water and freeze instead of using ice in your cooler. You won't have to deal with the mess from melted ice and you have a fun activity at the end of the party.
4. Grass Games! Use washable tempra paint to draw a large Twister or Checker board on the grass. Your guests will have tons of fun using their bodies as pieces and you can wash it off with a hose!
Back to List of Posts