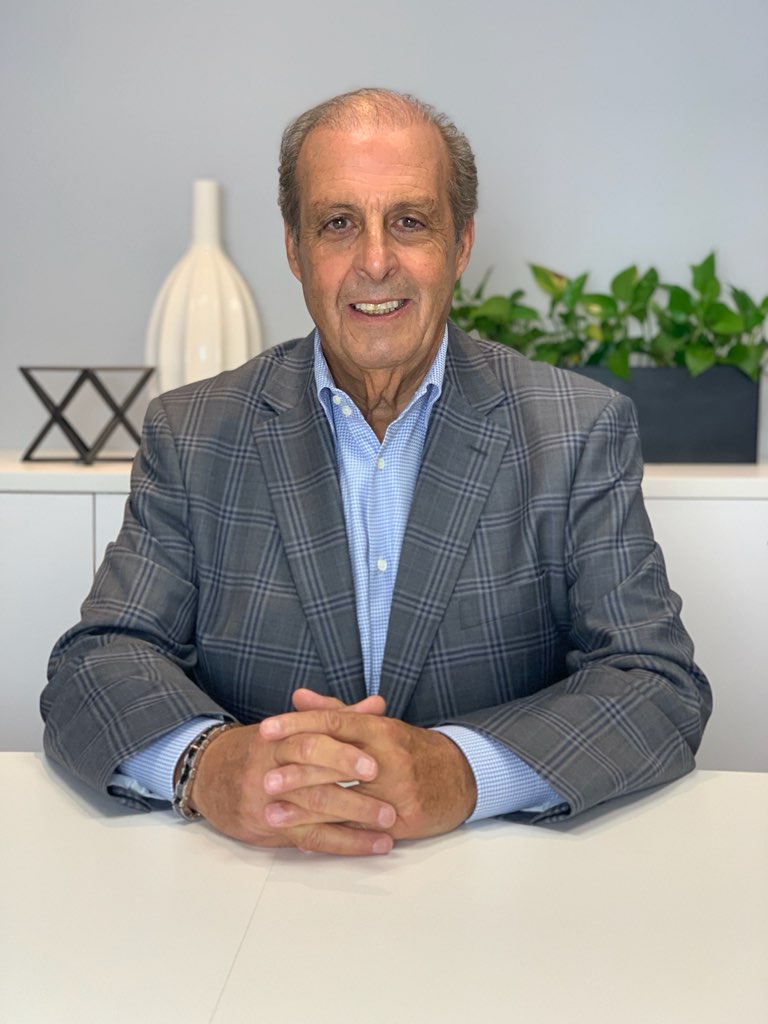 Jim Spano
Presdident/CEO
"Live as if you are going to die tomorrow. Learn as if you are going to live forever" – Mahatma Gandhi
Professional Experience:
As current President, CEO, and original founder of Buffalo Office Interiors, Jim has four decades of experience in the industry. Kicking-off his career as an office supply salesman for Ryan and Williams in the early 1970s, he soon was promoted to Vice President of Sales, after helping to establish its new office furniture division. Among his accomplishments within that position was successfully managing the company's growth from near bankruptcy to profitability. Due to this overwhelming success, he decided to pursue his own business. In 1981, Jim and his former partner established Buffalo Office Interiors, Inc. Thirty-three years later, together with his son Joe who serves as Vice President, Jim still enjoys being involved in daily operations where he empowers his team toward continued growth and the future success of the company.
About Jim:
Jim is very involved in many civic programs. Some of his more notable accomplishments are:
Appointed as a delegate to the White House Small Business Association (SBA) conference in 1995
1994 Graduate of University at Buffalo Center for Entrepreneurial Leadership. Also served as mentor and reactor for the program
Chairman for the Peter and Tommy Fund Pediatric Liver Foundation Golf Tournament
Member, Board of Directors for Amherst Youth Hockey
Co-Chair for the Medaille College Golf Tournament
A member of the Buffalo Niagara Sales & Marketing Executives (BNSME)
Chairman of the Advisory Council for the Small Business Association, Buffalo, NY
Advisor for the Law Enforcement Foundation of Western New York
When Jim is not working or volunteering, he can be found on the golf course. But with Jim, family comes first, including his wife, Kathy, their oldest son, Joe, his wife Tammy, and their two children, Joey and Sienna, and his youngest son, Jimmy.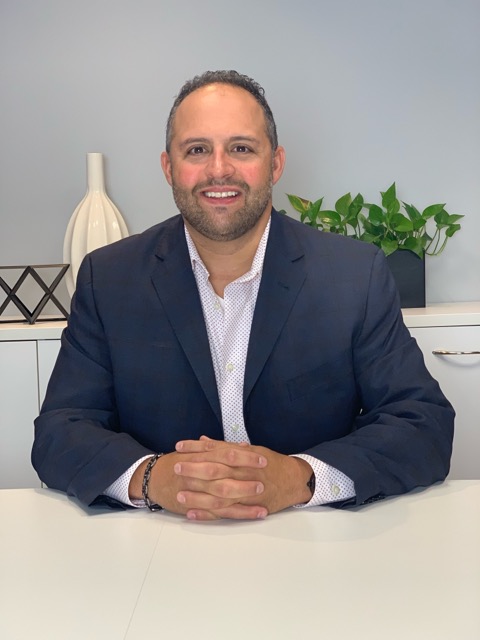 Joe Spano
Vice President
"Talent is God given. Be Humble. Fame is man-given.  Be grateful. Conceit is self-given. Be careful."
– John Wooden, UCLA Men's Basketball Coach 1948-1975
Professional Experience:
Joe has been in various roles in the company since 1994, where he began his career in the warehouse/installation department.  From there, he moved on to Purchasing Coordinator, Sales Assistant/Project Manager, and Account Executive before becoming the Vice President and Co-Owner of the company.  Joe attended Erie Community College and SUNY Potsdam and completed his studies at Canisius College.
About Joe:
Joe is extremely passionate about hockey, and he is in his 15th consecutive year of being a Youth Hockey Coach at the House, Travel, and High School levels, where his teams have ranged in age from 11-16 years old.  He is the current Head Coach of the Williamsville North Spartans JV Hockey Team.  Joe is also a Board of Directors Appointee for the Amherst Chamber of Commerce, Amherst Youth Hockey, and NFJV Hockey Association.  He and his wife Tammy have two children, Joey and Sienna.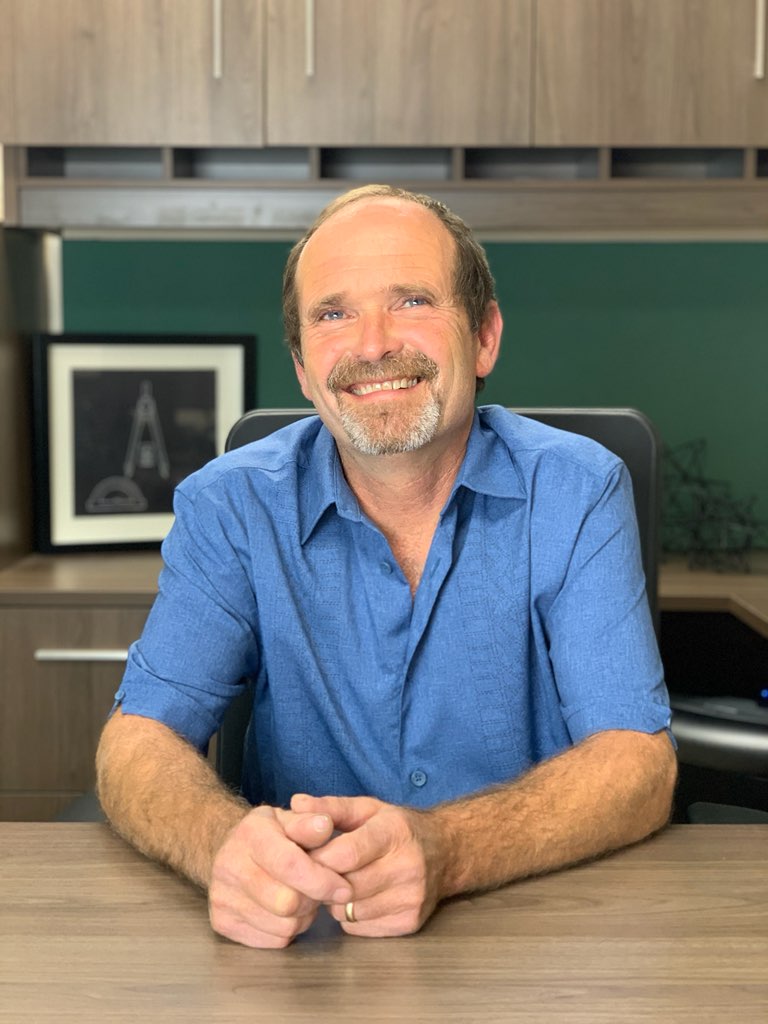 Dan Weber
Warehouse/Installation Manager
"The Golden Rule is…The man with the gold makes the rules."
Professional Experience:
Dan is our longest employed team member. With Buffalo Office Interiors since 1991, he has supervised the installation and construction of countless projects.  His expertise in problem-solving is second to none. Dan's ability to facilitate and delegate tasks concludes in his ability to not only be detailed, but also efficient on every single project. He is also OSHA 10 hour industry certified.
About Dan:
Dan regularly enjoys boating and camping during the warmer months.
Professional Experience:
Michael is happy to be back involved with the Buffalo business market as General Manager of Buffalo Office Interiors in 2017.
Michael has worked with, educated, and consulted dozens of dealers and manufacturers. With management expertise ranging from operations, sales, marketing, as well as, installation, Michael has over 30 years of high-level experience in the office furniture industry.
Years of success have always been owed to taking a "people first" approach when dealing with clients and employees alike.
About Michael: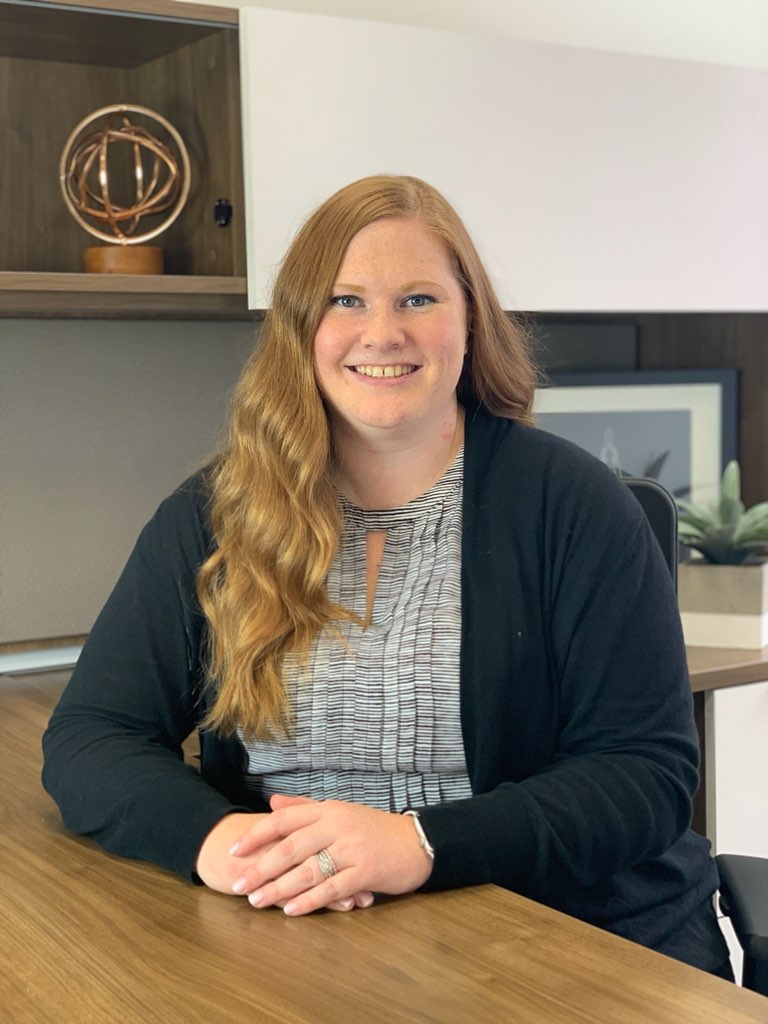 Kathryn Ganschow
Director of Interior Design
"Whatever you are, be a good one."
-Abraham Lincoln
Professional Experience:
Kathryn came to Buffalo Office Interiors from the residential furniture industry where she designed living and dining rooms. Kathryn has experience in space planning and helping clients to select fabrics and finishes. Through previous employment, she has also gained customer service experience and leadership skills. Kathryn has her Bachelors of Fine Arts in Interior Design from Buffalo State College.
About Kathryn:
In August of 2015, Kathryn married her husband Brendon. Together they have adopted a kitten, Squeak, from the SPCA. In her free time, she loves to go camping and spend time with her family.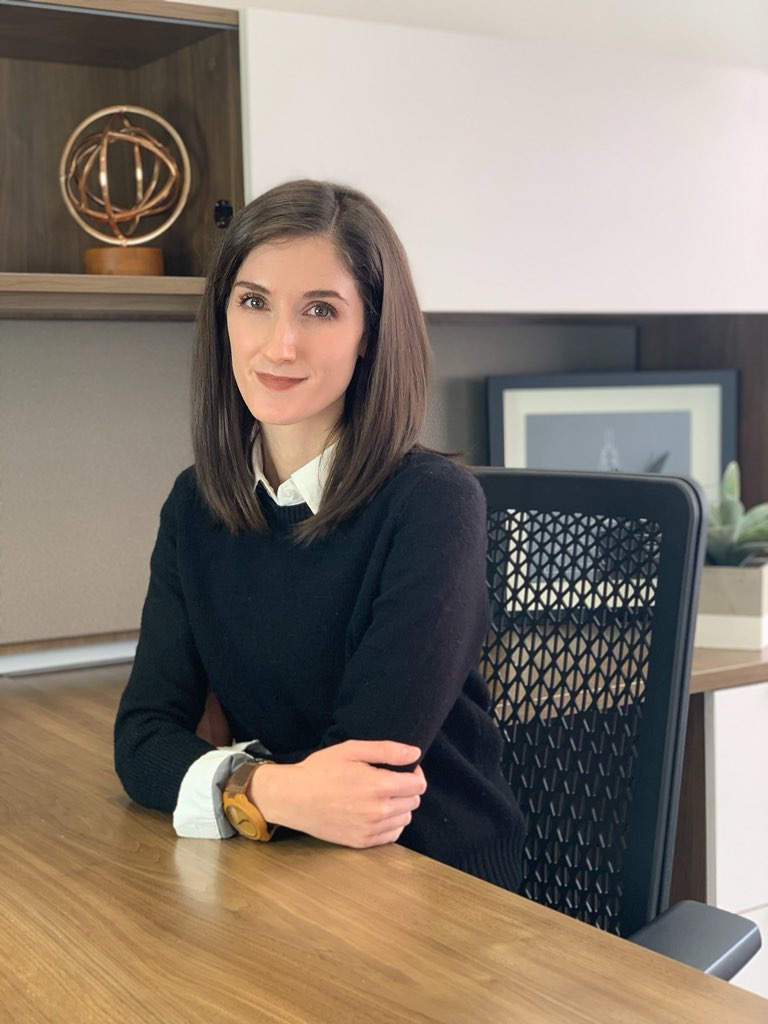 Samantha O'Neill
Interior Designer
"I see a red door and I want it painted black."
– Rolling Stones
Professional Experience:
Samantha joined our team here at Buffalo Office Interiors after graduating from the Rochester Institute of Technology where she earned her Bachelor of Fine Arts degree in Interior Design. While at RIT she had the opportunity to work on a project with WantedDesign, a platform dedicated to promoting design and fostering the international creative community during New York's annual design festival. The experience of working in a fast-paced, creative environment reinforced the concepts of multidisciplinary collaboration and the importance of taking a holistic approach to design. These same concepts are what drive Samantha in her work to solve problems while creating environments that people want to experience.
About Samantha:
In her free time Sam enjoys photography and learning lyrics to rap songs. Some say Sam is a "man of few words", but when the opportunity arises, she can rap bars.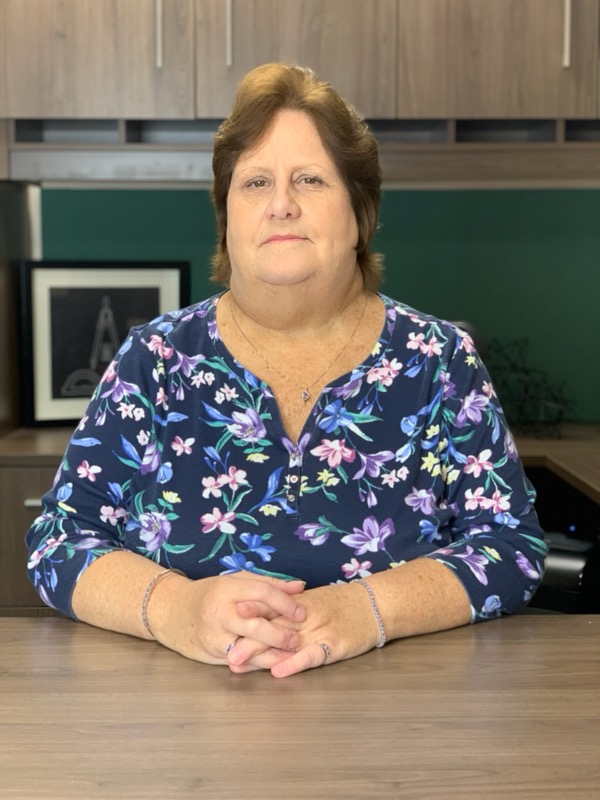 Deborah McDonald
Accounting Clerk
Professional Experience:
Deborah has been with Buffalo Office Interiors in our accounting department for 15 years, where she has performed a variety of duties.  She has her AAS in Business Administration from Bryant and Stratton Business Institute, and several diplomas in Accounting, Business Administration, Travel and Tourism, and Vocational Bookkeeping.
About Debbie:
A life-long Buffalonian, Deborah and her family are die-hard Bill's fans!   Her newest addition to her family is her kitten, Noel, who was adopted from the SPCA.
Installation Team
Our dedicated and reliable team of Installers has over 40 years of combined knowledge in the industry. The install team is always in high spirits and strives to maintain a high standard of quality and outstanding customer satisfaction. Whether its new construction or office renovation, our technicians have the experience and resources to handle any project. In their downtime, they enjoy fishing, camping, playing video games, and spending time with their families.
Interested in joining our team? Check out our current career opportunities.