Featured Products By Bernhardt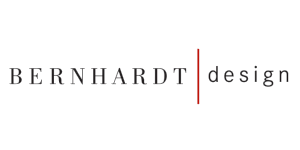 Bernhardt Furniture Company was established in 1889, in Lenoir NC, by John Mathias Bernhardt. We are among the country's largest family-owned furniture companies and a leading diversified global furniture manufacturer.
The company operates eight manufacturing facilities and its corporate headquarters in North Carolina, and employs some 1,540 people worldwide including six overseas offices. Our 75,000 sq. ft. showroom is located in High Point NC. Our furniture is found in homes, offices, hotels and universities worldwide.
Our furniture has received numerous awards for product design excellence in diverse market segments. Our company has earned AHFA's environmental excellence award for corporate performance.
Learn More