Featured Products By Enwork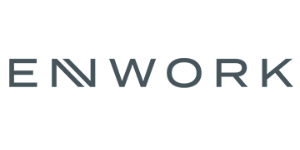 You can tell a lot about a company by the company it keeps. Here at Enwork, we work with clients that are leaders in productivity, innovation, intuitive design and creative thinking—clients like Tesla, Lyft, Yeti and Netflix. These organizations want workspaces that not only meet their needs for agility and productivity, but also reflect their innovative values and culture. It's why they come to Enwork.
At Enwork, we stay ahead of trends to anticipate how to best optimize spaces, and design with creative forethought into how things can adapt for the future. Our products are created using a variety of material choices that beautifully prove their long-term value. We understand that what our clients invest in today must work for tomorrow.
We service our clients with the same focus on speed and agility. Our product development is rapid, our processes are adaptive and our teams are always on high alert. It's why we can count many fast-moving firms among our valued clients, and it's why we continue to grow at a record-breaking pace.
Learn More